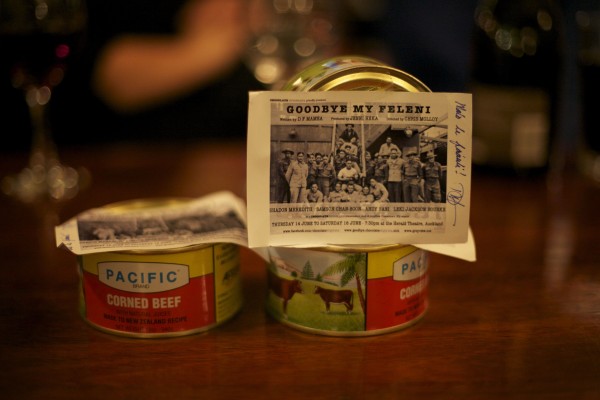 No writer ever really works in a vacuum. People answer questions out of the goodness of their hearts. Other people offer assistance and advice without expectation or obligation. I am always, always humbled by people's generosity.
Jenni Heka for her mad producing skills.  She's nowhere as cruel as the Producer I've blogged about but there were moments, y'know.  Hair-trigger moments.  You made my script real, girl.  Thank you.
Chris Molloy for stepping into the breech, script unseen, and generously letting me sit in on the rehearsal process.  You made my script sing, man.  'Tai lava!
Shadon Meredith, Samson Chan-Boon, Andy Sani and Leki Jackson Bourke for marching forward to victory and making our production absolutely bad ass.
Eric Smith & Chetan Patel at GreyView Productions for the opportunity.  Stuart Hoar and Victor Rodger for reading early drafts of the script and encouraging me to, y'know, finish it.  Jason Greenwood for his historical advice.  My parents Silipa & Mina Mamea who took the opportunity of my singing the songs to them over the phone and turning it into a critique of my decision to leave the church choir oh, a quarter century ago.
Jenni's Mum for her wardrobe consulting.  Maureen's Mum for tidying up my Samoan transcription.  Samson's Mum for wardrobe repairs.  Maureen Fepulea'i for the harmonies and Sunday school choir flashbacks.  DJ at Westside Barbers for giving the boys short back 'n' sides.    Tracey and Anna at Papakura Art Gallery for the plinths.   The Australian War Museum for permission to use the photograph.  Erwin van Asbeck at Toi Ora Live Art Trust for his frighteningly unquestioning support.
Ella for being our Facebook avatar.  Rawiri for his patience and capacity for helping out.  And, always, Christina for her love and support.