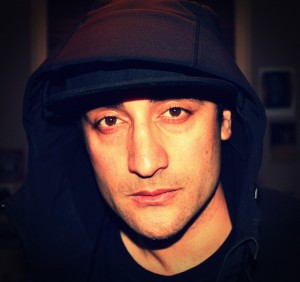 Chris Molloy – Director
Chris Molloy (Ngati Manawa/Tuhoe) is a writer, actor and director
from the forestry town of Murupara in the Bay of Plenty. He's been
involved with performing arts since the age of five, from local church
productions through to kapahaka roopu and bands. Having graduated
from Unitec's Performing & Screen Arts programme, he worked briefly
in commercials, television and film before completing an MA in Drama
from the University of Auckland.
Chris is a Creative Director with Indigenous Theatre Group where he
directed the excellent Leilani Unasa play, His Mother's Son (2012),
and is currently readying his second play, The Revival, for a 2012 debut.
Not one to rest – or sleep, it might appear – his production company,
Native Creatives, creates short films, reality docs and music video clips.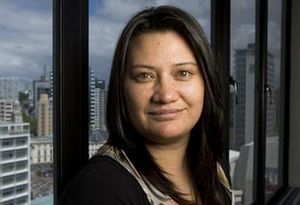 Jenni Heka – Producer
Jenni Heka (Ngati Niue/Malay) is a freelance theatre practitioner,
her roles encompassing producing, directing and acting.  She has worked
in film, television, theatre and festivals in New Zealand and overseas.
Jenni works part-time at Playmarket as their Maori & Pasifika Advisor.
She is a founder and trustee of the Banana Boat Charitable Trust, a "loose
bunch of Pasifika and Maori creatives". And because relaxation is optional
for Jenni, she is the Director of Hekama Creative, a nascent theatre
production powerhouse.
D F Mamea – Playwright
David Mamea (Safune/Safotu, Samoa) is a writer. Welcome to his
website. He's been trying to train his Domestic Goddess's menagerie to
write his scripts; the animals have so far proven resistant to the concept.
Goodbye My Feleni is a Chocolate Stigmata presentation.