Groundbreaking
– Tamati Patuwai, Theatreview
Engaging and thought-provoking
– Frances Morton, Metro Arts
Succeed[s]… and breathes new life into [our ANZAC Day commemorations]
– Paul Simei-Barton, New Zealand Herald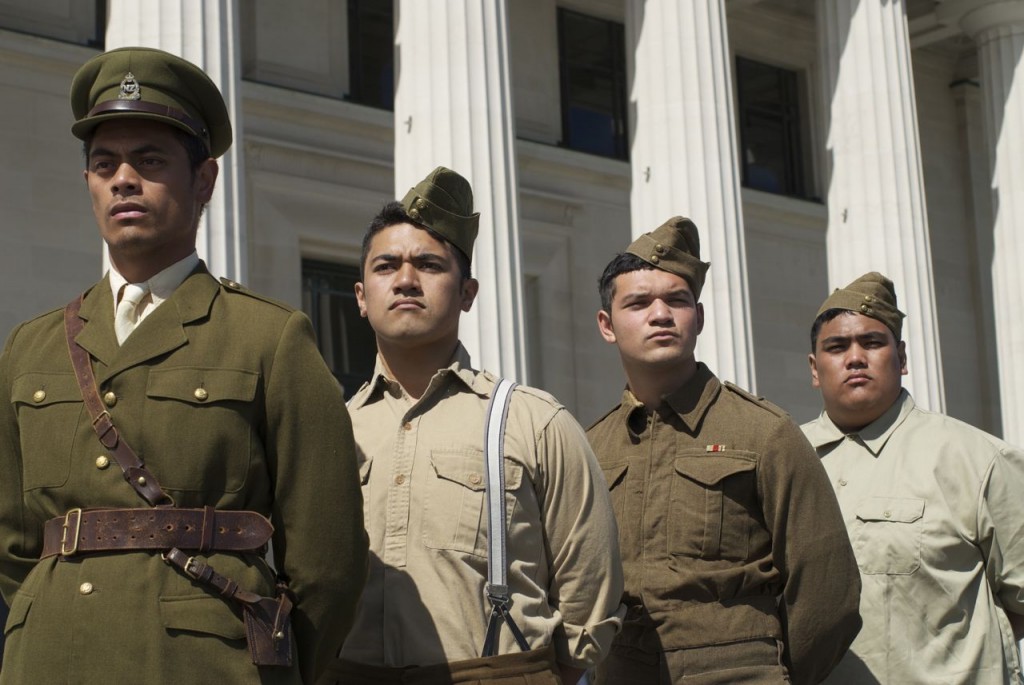 When you're in the army of a country that's not your own,
about to fight a war half a world away,
who do you fight for?
God, king and country?
Or your brothers in arms?
1942, Papakura Military Camp. Three enthusiastic Pasifika soldiers are only days away from joining the 28th (Maori) Battalion in Africa. Their youthful exuberance and naive thirst for battle is threatened by the arrival of a battle-hardened Pasifika officer whose experience and scars are a world away from their imagination.
Join the third echelon reinforcements for D "Ngati Walkabout" Company, 28th (Maori) Battalion, for an evening of song and laughter, boisterousness and camaraderie in the premiere season of GOODBYE MY FELENI, winner of the 2013 Adam Award for Best Play by a Pasifika Playwright.
BASEMENT THEATRE, Lower Greys Avenue, Auckland
TUESDAY 16 APRIL 2013 to THURSDAY 25 APRIL 2013, 8:00pm each night.
Tickets on sale here and at the box office.
GOODBYE MY FELENI
Written by D F Mamea
Produced by Jenni Heka
Directed by Shadon Meredith & Amelia Reid-Meredith
A Hekama Creative and Chocolate Stigmata presentation
Follow the production on Facebook and Twitter.
Publicity material:
Media release:       PDF
Flyer: JPG