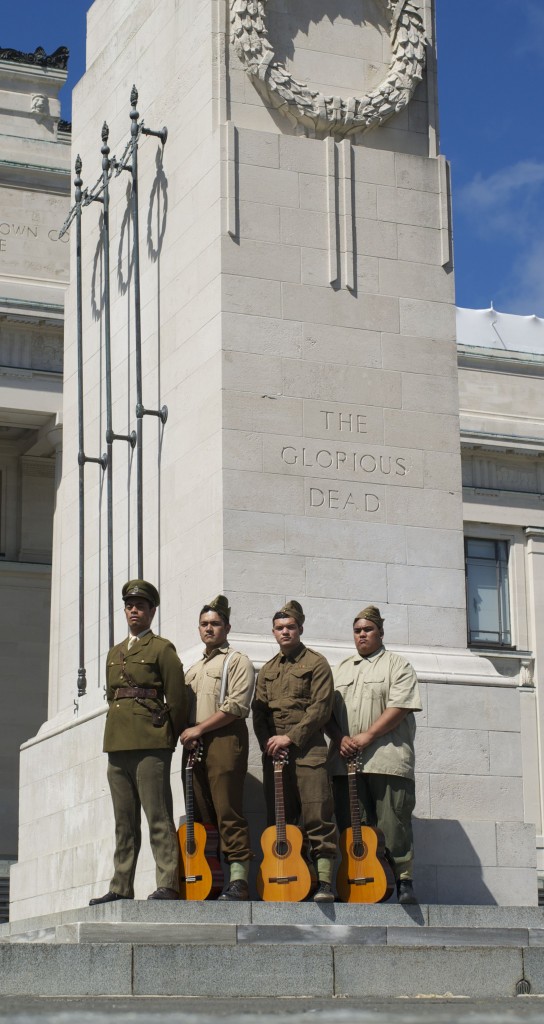 Marching to victory always implies walking in step and en masse.  And so it was with Goodbye My Feleni – this year's production would not have been possible without the following people:
Jenni Heka for signing on the dotted line and producing. (See that wasn't so hard now, was it?)
Directors Shadon Meredith & Amelia Reid-Meredith for stepping into the breech with all sorts of scary-fairy devising-type ideas
And the boys – again, AGAIN youse sign up script unseen. Sole. The irrepressible Andy Sani, the uncatchable Leki Jackson Bourke and the ever-staunch Samson Chan-Boon. And the newbie Taofia Pelesasa – welcome to the Goodbye My Feleni aiga.
Basement Theatre's Sophie Vowell, Charlie McDermott and Phil Sussingham for being more than just a venue: their risk-share programme is just awesome.
Stuart Hoar for his laser-like dramaturgy.
Amit and Lance for recording our show. Lynn Freeman for making our writer sound lucid on National Radio. Natalie Slade for wrangling a reluctant photo subject.
Margaret for braving the Pasifika masses. Ella for continuing to be the face of Chocolate Stigmata. Abigail for her reconnaissance skills.
And, always, Christina for her love and support.