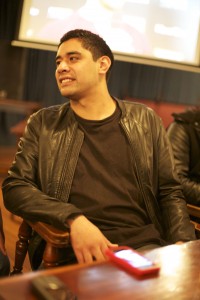 Shadon Meredith – Co-Director
Shadon Meredith (Safune/Tua'efu, Samoa) graduated from Toi Whakaari: The New Zealand Drama School in 2009, and has kept busy with a range of film and theatre productions including The Orator and Sione's 2: Unfinished Business. He recently acted in The Laramie Project: 10 Years Later in Wellington's Bats Theatre, and in the one-act debut of Goodbye My Feleni at Auckland's Herald Theatre.
He and Amelia Reid-Meredith co-directed the acclaimed devised piece, Hypothesis One, in late 2012.

Amelia Reid-Meredith – Co-Director
Amelia Reid-Meredith (Nelson, New Zealand) may probably be better known to New Zealand as Bella Cooper in Shortland Street but her devising and co-directing debut with last year's Hypothesis One heralds a cross-cultural vision to watch out for.
She and Shadon Meredith's latest co-directed venture, Le Tonu (The Decision), a follow-up to Hypothesis One, will play at the Basement Theatre, 19-30 March 2013.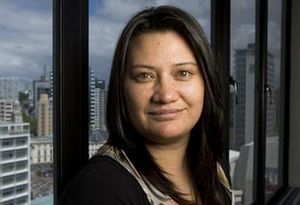 Jenni Heka – Producer
Jenni Heka (Ngati Niue/Malay) is a freelance theatre practitioner, her roles encompassing producing, directing and acting. She has worked in film, television, theatre and festivals in New Zealand and overseas.
Jenni is a producer for Massive Company. She is a founder and trustee of the Banana Boat Charitable Trust, a "loose bunch of Pasifika and Maori creatives". And because relaxation is optional for Jenni, she is the Director of Hekama Creative, a nascent theatre production powerhouse.
D F Mamea – Playwright
David Mamea (Safune/Safotu, Samoa) is a writer.
Goodbye My Feleni is a Hekama Creative production, in association with Chocolate Stigmata.