Accomplished … an essentially fulfilling theatrical experience.
– Nik Smythe, Theatreview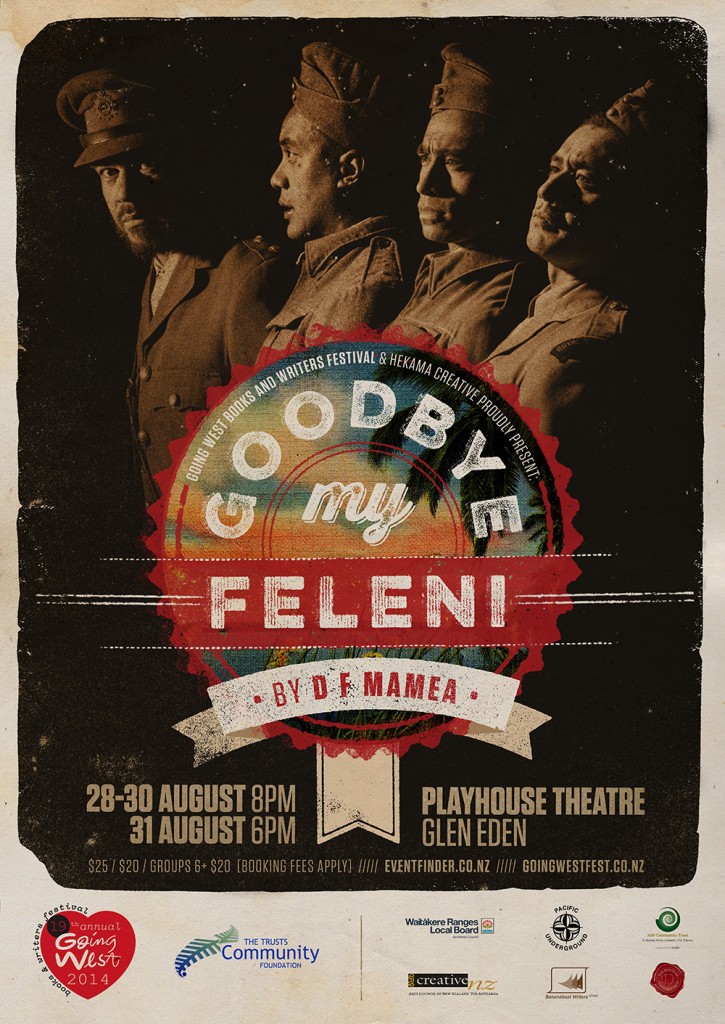 Simi, Tama and Ioane, three naive, adventure-hungry lads have almost finished their training at Papakura Military Camp. In a few days they will ship out for the battlefields of North Africa as reinforcements for the Maori Battalion. Excited about the prospect of "travelling the world and killing Nazis", the boys are shaken out of their dreams of adventure and glory by a battle-hardened Niuean sergeant who soon makes them realise exactly how much is at stake.
A Samoan, a Niuean and a Cook Islander, the boys are thousands of miles from home and family, in another country's army, and about to fight in a war that's half-way round the world.
Why are they there?
Where do they belong?
Who are they fighting for?
Proud to open the 2014 Going West Books and Writers Festival, the season runs for four nights only: Thursday 28 August to Saturday 30 August at 8pm and Sunday 31 August at 6pm, at the Playhouse Theatre, 15 Glendale Road, Glen Eden.