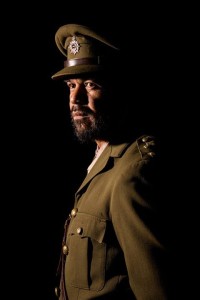 Shimpal Lelisi as Sergeant Ete Masani
Shimpal is a Niuean-born actor and presenter, and is a member of the Naked Samoans comedy group. He is also one of the writers and performers of bro'Town, the series that won Best Comedy at the 2005 New Zealand Screen Awards.
Shimpal is an established theatre actor having performed with the Naked Samoans and in the productions Dawn Raid, Romeo and Tusi, Rosencrantz and Guildenstern Are Dead, Nga Tangata Toa and Ladies Night.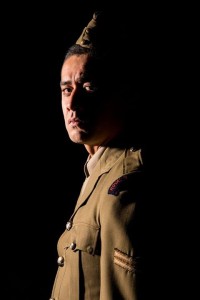 Shadon Meredith as Lance Corporal Simi Bishop
Shadon (Safune/Tua'efu, Samoa) graduated from Toi Whakaari: The New Zealand Drama School in 2009. Since then he has kept busy with a range of film and theatre productions including The Orator, Sione's 2: Unfinished Business, The Laramie Project: 10 Years Later in Wellington's Bats Theatre, and the one-act debut of Goodbye My Feleni at Auckland's Herald Theatre. He and Amelia Reid-Meredith co-directed the acclaimed devised piece, Hypothesis One, in late 2012 and Le Tonu (The Decision) in 2013, and then co-directed Goodbye My Feleni in April 2013.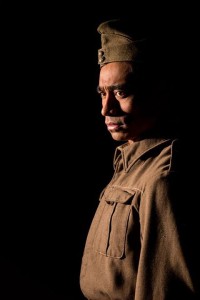 Pua Magasiva as Private Tama Apala
Pua (Tanumapua, Samoa) is a core cast member in Shortland Street playing the extroverted nurse, Vinnie Kruse. In 2001 he played the lead character, Siva, a young Samoan man romancing a Māori woman twice his age, in the TV series Aroha. He went on to play the title character in the hit movie Sione's Wedding, and its sequel, Sione's 2: Unfinished Business.
He also starred in Silo production of The Brothers Size in 2011, Well Hung and charmed audiences young and old as the wicked wolf in ATC's production of Pollyhood in Mumuland (2011).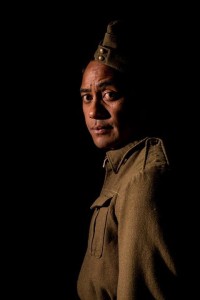 Dominic Ona Ariki as Private Ioane Make
Dominic (Rarotonga/Atiu, Cook Islands) started acting at the age of 14 where he landed the lead role in P.E.T Detective in 2004. In 2006 , he started working with Massive Company. He has performed in shows Up Close Out Loud (2006), The Brave (2012, 2013) and My Bed My Universe (2014) – all of which enjoyed critical success and extended seasons. Dom recently travelled to Glasgow in Scotland, to represent Massive at Tin Forest Performing Arts Company with National Theatre of Scotland & Scottish Youth Theatre.